22408 Liberty Bell Rd Calabasas, CA 91302
$1,299,000
4 Beds

3 Baths

2,714 sq. ft

$5,575/mo

Est. 30 Yr. Fixed Mortgage w/ 20% Down, 3.5% Interest Rate
Additional Home Details:
Single Family Home
Lot Size: 10,438 sq ft
Neighborhood: Greater Mulwood
Built in 1975
Large Family Room, Living Room & Dining Room
Covered Patio with In Ground Pool
Forced Air Heating
Heating Fuel: Gas
Central Air Conditioning
Amenities: In Ground Pool, Spa, Sauna, Barbecue, Covered Patio, Side Yards, 4 car garage
Property Taxes & Assessment
Year:  2018
Tax:  $6,005
Assessment
Land:  $268,613
Improvements:  $241,800
Total:  $510,413
Property Description
Upgrades galore in this Calabasas beauty!  This 4 bedroom 2.5 bathroom house has 2,714 square feet and is wonderful for relaxing, entertaining and raising your family.  Entertain guests in the oversized family room, living room and dining room. This lovely home has new paint, lighting and flooring. Most of the rooms are oversized with lots of storage and closet space. A delightful floor plan pleases any buyer's requirements.

This home has a large grassy backyard with pool, spa, sauna, barbecue, covered patio and side yards. Privacy is a prime feature of this home.

The large 3 car garage has a ton of room for storage, including space for a 4th car if desired. This is a true gem of a home in Calabasas and is close by to local highways, restaurants,  schools, parks, businesses and much more. Hurry, this listing won't last long!
Contact The Agent For This Calabasas Home For Sale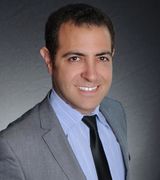 Agent with Abas Estates Agency
Specialties:
Short-Sale, Buyer's Agent, Listing Agent
License Number(s): #01422571
Start Your Search Today
Find, research and buy your dream home in Calabasas!